Met de steeds hogere temperaturen in Nederland merk je dat de tuin voor steeds meer mensen belangrijk wordt. De tuin is inmiddels een verlengstuk geworden van onze woning en zelf vind ik het ook erg leuk om buiten bij binnen te betrekken. Dit kun je natuurlijk doen door de stijl van je interieur van binnen mee naar buiten te nemen. Maar wat je ook zou kunnen doen is het kiezen voor een veranda of zelfs een tuinkamer, zo kun je toch van je tuin genieten wanneer het regent of als het wat kouder is.
Ik vind het zelf heel erg leuk en ik zou heel graag een veranda aan ons nieuwe huis willen dat wij onlangs hebben gekocht. Ik vind namelijk dat je met een overkapping een heel leuk en gezellig sfeertje kunt creëren en daarnaast biedt het ook direct beschutting tegen de zon of kou. Het is dus niet alleen mooi, het is ook nog eens praktisch. Omdat ik super graag een veranda wil hebben ging ik alvast op zoek naar wat inspiratie zodat ik stiekem alvast een beetje kan wegdromen…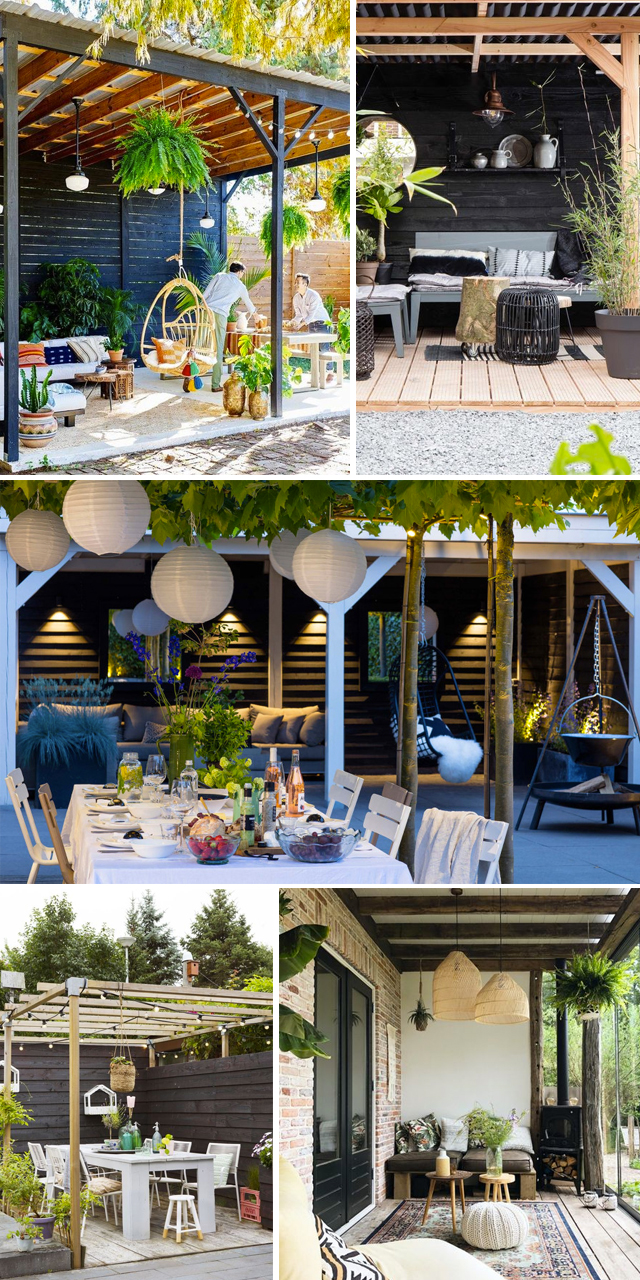 Voor een natuurlijke look, wat uiteraard een goede keuze in de tuin is, kun je gaan voor een veranda van hout. Je zou het zelf kunnen bouwen door een ontwerp te maken en de benodigdheden te kopen, al denk ik dat je voor het bouwen aardig handig moet zijn zodat je veranda niet bij de eerste de beste windvlaag instort. Gelukkig kun je ze ook kant-en-klaar kopen en dat is voor mensen met twee linkerhanden een absolute uitkomst.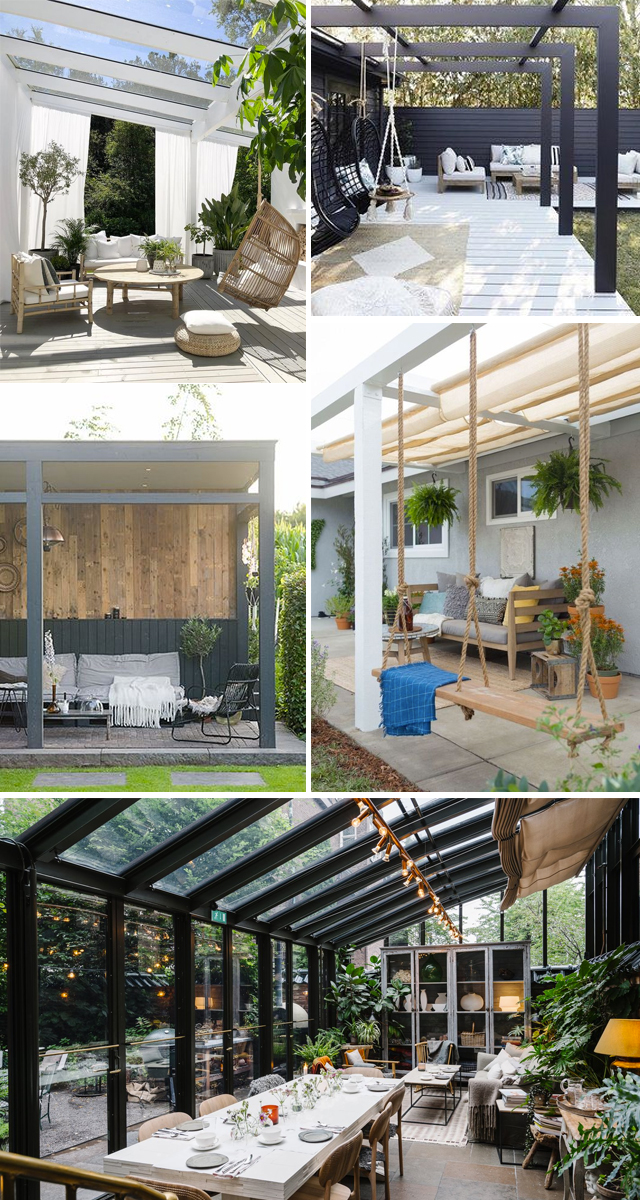 Tijdens het zoeken naar inspiratie kwam ik ook op de site van Verasol terecht. Zij zijn al bijna 20 jaar specialist op het gebied van hoogwaardige aluminium veranda's en door het grote assortiment is er altijd wel een passend ontwerp voor iedereen. Het voordeel van aluminium in tegenstelling tot hout, is dat het weinig onderhoud nodig heeft en dat de levensduur een stuk langer is. Vooral veranda's met zwarte aluminium balken vind ik erg mooi, dit geeft een hele stoere en industriële look aan je huis en is op dit moment ook heel trendy.
Zoals je hebt kunnen zien en lezen heb ik inmiddels genoeg inspiratie opgedaan voor een mooie veranda. Ik denk trouwens niet dat we dit jaar al eentje gaan bouwen gezien het kopen van een huis best een dure aangelegenheid is. Maar ik vermoed dat het wel een project gaat worden voor volgend jaar omdat het perfect zou passen bij ons huis. Ik zal jullie trouwens binnenkort even bijkletsen over de aankoop van ons huis en ik neem jullie uiteraard mee in dit hele proces, zoals bijvoorbeeld de inrichting van de woonkamer en de kinderkamers.
Waar ik heel benieuwd naar ben is of jullie ook een veranda of tuinkamer hebben aan je huis en wat je ervan vindt?
(Dit artikel is in samenwerking met Verasol)