Nog één dagje wachten en dan is het officieel zomer. Maar of we dan ook direct warme temperaturen krijgen, dat is nog even afwachten. Om alvast een beetje in de zomer stemming te komen heb ik verschillende make-up producten met een tropisch tintje bij elkaar gezocht. Deze onderstaande producten misstaan vast niet in je stash, in ieder geval niet in die van mij!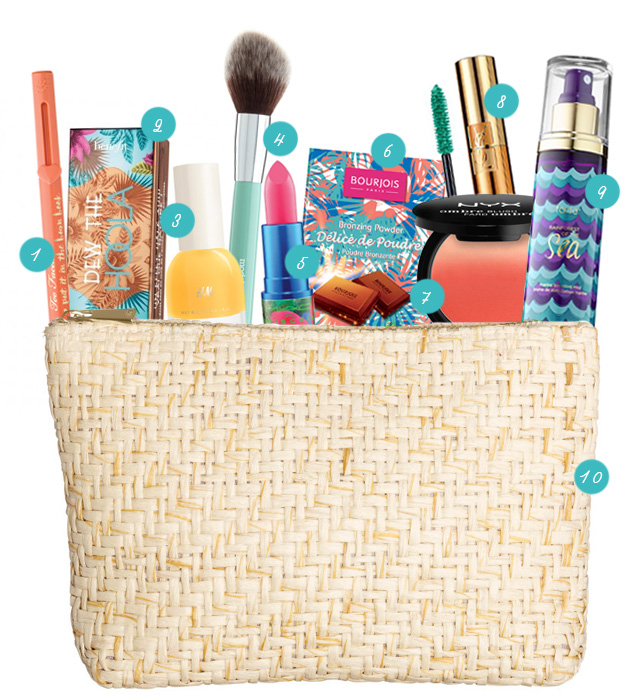 1. Too Faced Sketch Marker 'Papaya Peach' €18,- / 2. Benefit Dew The Hoola €30,- / 3. H&M 'Sunny Side Up' €4,99 / 4. Models Own Face brush €14,- / 5. MAC X Chris Chang 'DDDevelish' €22,- / 6. Bourjois Tropical Festival Delice De Poudre Chocolate Bronzing Powder £7,99 / 7. NYX Ombre Blush 'Soft Flush' €8,- / 8. Yves Saint Laurent Volume effect faux chills 'Hippie Green' €34,50 / 9. Tarte Rainforest of the Sea™ Marine Boosting Mist €22,-
Dit vind je vast ook leuk...