Voor veel mensen is het nu best een onzekere tijd. De coronacrisis heeft op veel mensen invloed, natuurlijk op sociaal maar ook op financieel gebied. Mijn man is zelfstandig ondernemer en dit heeft er ook voor gezorgd dat wij iets beter naar onze financiën zijn gaan kijken. Want kunnen wij op bepaalde dingen besparen en hoe kunnen we dit dan het beste doen? Wat in ieder geval al heel goed is om te doen is je financiën inzichtelijk maken. Schrijf eens op wat er maandelijks binnenkomt en wat eruit gaat aan vaste lasten en andere kosten. Dit geeft al een heel goed beeld hoe je er financieel voorstaat en geeft misschien ook al wel wat weg waar je eventueel op zou kunnen besparen. Mocht je het toch lastig vinden, hieronder deel ik 5 tips hoe jij op een eenvoudige manier geld kunt besparen…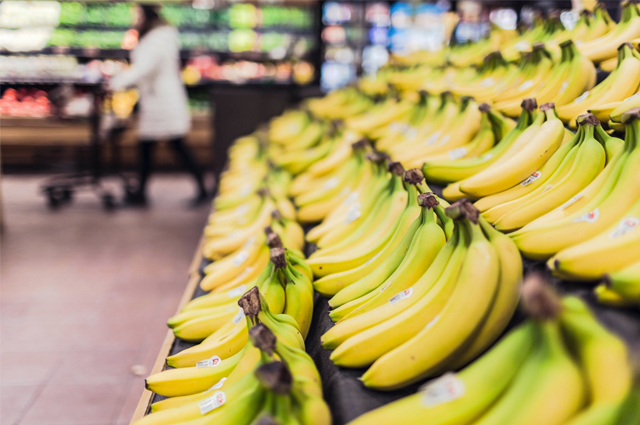 Bespaar op je boodschappen
Iets waar wij zeker geld op kunnen besparen zijn de boodschappen. Wij laten onze boodschappen bezorgen door de Albert Heijn en dit bevalt ons erg goed. Wij gaven wel veel geld uit aan de bezorgkosten en daarom heb ik vorige week een bestelbundel afgenomen en dit scheelt voor ons toch al zo'n 15 Euro per maand, dat is snel verdiend! Dus mocht je ook boodschappen bestellen, informeer hier zeker naar.
Daarnaast hou de folders van verschillende supermarkten goed in de gaten, dit kan ook digitaal, en kijk wat er allemaal in de aanbieding is. Koop bepaalde producten zoals wasmiddel, vaatwastabletten, luiers en koffie alleen in de aanbieding want dit scheelt op langer termijn veel geld. Doe ook niet iedere dag boodschappen maar doe dit slechts 1 of 2 keer per week, zo ben je minder snel geneigd om onnodige dingen in je winkelkar te stoppen. Naar de markt gaan voor groenten en fruit is ook zeker iets waar je veel geld op kunt besparen. Ga ook eens aan het einde van de dag naar de markt, er liggen dan nog steeds veel goede producten maar het gaat voor nóg minder geld over de toonbank.
Kies voor een voordelig telefoonabonnement
Besparen op een telefoonabonnement is ook heel erg makkelijk om te doen. Ook ik heb een goedkoop telefoon abonnement, vooral omdat ik het tegenwoordig zonde vind om veel geld uit te geven aan mijn mobiele telefoon. Ik wil ook niet per se het nieuwste toestel hebben en het is sowieso goed om je huidige abonnement eens onder de loep te nemen. Bekijk eens wat voor abonnement je hebt en hoe je hier gebruik van maakt. Misschien maak je niet al je belminuten op of wie weet ga je er iedere maand wel overheen en betaal je veel extra kosten zonder dat je het doorhebt. Ook op je telefoonabonnement kun je flink besparen.
Check je verzekeringen
Als het goed is heb je voor verschillende zaken een verzekering afgesloten, bijvoorbeeld voor je zorgkosten maar ook dingen zoals een inboedel of autoverzekering. Op meerdere websites kun je verzekeringen met elkaar vergelijken zodat je zeker weet dat jij voor jouw situatie de meest voordelige verzekering hebt.
Wat ook veel mensen hebben is dat ze dubbel verzekerd zijn zonder dat ze het doorhebben. Denk bijvoorbeeld aan medische kosten bij een reisverzekering, het kan namelijk zijn dat je zorgverzekering deze kosten ook grotendeels dekt. En wie weet heb je ook wel een doorlopende reisverzekering maar ben je helemaal niet van plan om de komende tijd op reis te gaan, deze kun je dan ook prima even schrappen. Ook wanneer je gaat samenwonen hoef je natuurlijk niet beide een inboedelverzekering te hebben. Zet dus eens al je verzekeringen op een rij, alleen of samen met je partner en maak het voor jezelf inzichtelijk.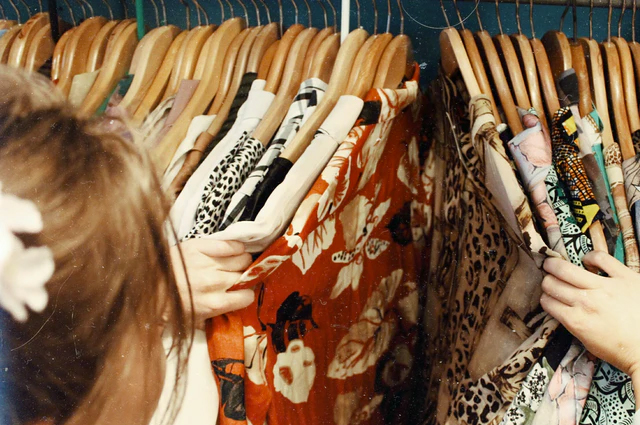 Bespaar op kleding
Kleding kopen is natuurlijk hartstikke leuk maar het is ook iets waar je heel eenvoudig op kunt besparen. Kijk bijvoorbeeld eens kritisch in je kast en bekijk wat je nog hebt én of er dingen zijn die je echt nodig hebt. Door eens goed de inhoud van je kast te bekijken vind je vast en zeker items die je lang niet gedragen hebt maar die stiekem toch wel heel leuk zijn. Ik spreek uit eigen ervaring!
Hou ook de sale in de gaten. Op dit moment heb je zowel in de fysieke winkels als online verschillende sales en hiermee kun je veel geld besparen. Duik ook eens een kringloopwinkel in, ook hier vind je vaak hele mooie items en het is ook nog eens duurzaam! En voor de creatievelingen onder ons, ga aan de slag met een DIY. Ik heb veel verschillende leuke diy's op mijn blog staan en vaak kun je hiermee geld besparen en is het ook nog eens leuk om te doen.
Niet kopen maar huren of lenen
Soms heb je van die dingen die je niet vaak nodig hebt waardoor het kopen ervan eigenlijk zonde is van je geld. Zo had ik een tijdje geleden een naaimachine nodig voor het naaien van poppenkleertjes maar het kopen van een naaimachine vond ik toch wat zonde. Ik leende daarom een naaimachine van mijn schoonmoeder. Heb je iets nodig, koop het dan niet direct maar vraag in je omgeving of je het misschien kunt lenen van iemand. Maar hier bestaan ook verschillende websites voor, bijvoorbeeld 'Peerby' of 'SnappCar' waar je items kunt lenen of huren van mensen in je buurt. Naast dat het je geld bespaard, is het ook nog eens duurzaam.
Er bestaan natuurlijk nog veel meer tips hoe je geld kunt besparen, op de website van Nibud vind je nog veel meer tips. Mocht jij ook nog een leuke tip hebben, laat deze dan vooral achter in de reacties hieronder.