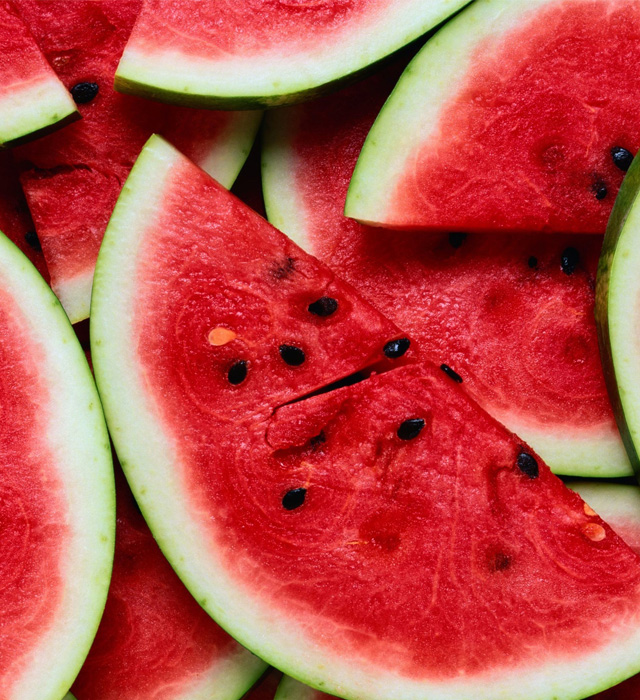 De komende dagen maar ook vandaag zal de temperatuur flink stijgen, de zomer is nu echt begonnen! Persoonlijk ben ik niet een enorme fan van dit warme (uh hete) weer maar ik vrees dat ik het ermee moet doen. Gelukkig zijn er wel genoeg tips om het allemaal wat dragelijker te maken, hieronder vind je 8 tips to keep it cool…
Draag het liefst geen synthetische kleding maar ga voor luchtige kleding gemaakt van katoen/linnen. In synthetische kleding, zoals bijvoorbeeld nylon, ga je erg snel zweten en daarnaast laat deze stof niet zoveel lucht door.
Kies voor luchtige schoenen, het liefst schoenen die ook gemaakt zijn van een natuurlijk materiaal. Vermijd schoenen gemaakt van bijvoorbeeld kunststof maar kies liever leer of canvas.
Heel logisch misschien maar drink voldoende, het liefst water. Vaak verlies je meer vocht dan dat je in de gaten hebt, helemaal als je buiten bent, of voor een ventilator zit of in een ruimte bent met een airconditioner. En wil je het water een lekker smaakje geven, voeg dan bijvoorbeeld schijfjes citroen en muntblaadjes aan het water toe voor een extra verfrissend effect.
Eet niet te zware maaltijden, neem liever 5 tot 6 keer lichte maaltijden op een dag zoals bijvoorbeeld (maaltijd)salades. Een zware maaltijd kost het lichaam namelijk meer energie om te verbranden waardoor je het juist extra warm krijgt. Zorg ook dat je wat extra zout binnenkrijgt, dit verlies je namelijk door te zweten. Neem bijvoorbeeld een kopje bouillon of neem een bakje chips.
Kies als tussendoortje fruit, dit is niet alleen een gezonde keus maar ook nog eens verfrissend. Leg het fruit bijvoorbeeld in de koelkast voordat je het opeet. Of maak zelf fruitijsjes. Dit kun je heel makkelijk doen door waterijsvormpjes te kopen en deze te vullen met stukjes vers fruit (bijv. aardbei, meloen, kiwi, blauwe bessen etc.) en vul de "gaatjes" op met een lekker fruitsapje of limonade. Ook een fijne tip: ik koop tegenwoordig bij de AH diepvries mango blokjes. Dit doe ik samen met een paar grote eetlepels Griekse of Turkse Yoghurt in een maatbeker. Met een staafmixer maak ik hier dan heerlijke en gezonde yoghurt ijs van. Echt heel lekker en ook een succes bij mijn kindjes.
Vul een plantenspuit met koud water, zo kun je tussendoor even lekker je gezicht opfrissen, dit houdt letterlijk en figuurlijk je hoofd koel.
En zit je er echt even doorheen, dan is een maskertje met een lekker verkoelend effect een super goede tip. Kies een masker met bijvoorbeeld; munt en/of komkommer of ga zelf aan de slag. Meng bijvoorbeeld wat yoghurt, komkommer en munt en smeer dit op je gezicht, ook lekker om te gebruiken als je toch net iets te lang met je gezicht in de zon hebt gezeten. Of leg even een kant-en-klaar masker een tijdje in de koelkast.
Ook is het heel fijn om een washandje nat te maken en deze even voor een tijdje in de diepvries te leggen. Een koude washand op je hoofd of in je nek zorgt direct voor wat verkoeling.
Soms kan het in huis erg benauwd worden, hou daarom alles zo goed mogelijk dicht. Sluit de gordijnen en laat de warmte van buiten niet naar binnen komen. Mocht het toch gaan regenen in de avond, zorg dan dat je alles juist lekker tegen elkaar openzet zodat het wat kan afkoelen en dat scheelt toch al vaak een graadje of 1 a 2.
Maak een lekker voetenbad met daarin koud water, dit werkt heel goed om jezelf wat verkoeling te geven.
Hopelijk hebben jullie wat aan deze tips. Mocht jezelf ook een tip hebben laat dit dan vooral weten bij de comments!