Nu ik voor de tweede keer zwanger ben heb ik alvast wat leesvoer verzameld. Ik merkte bij mijn vorige zwangerschap, en dan met name aan het eind van mijn zwangerschap, dat ik nergens echt nog energie voor had. Behalve voor lezen! Op de een of andere manier werd ik ontzettend ontspannend van lezen en ik merkte dat ook terug in hoe de baby weer op mij reageerde. Mede daardoor heb ik de laatste paar weken een heel rustig gevoel gehad; toen de baby kwam voelde ik me behoorlijk zen! Het hoeft natuurlijk niet voor iedereen op deze manier te werken, maar ik geef je wel een aantal leestips zodat je je in ieder geval niet hoeft te vervelen tijdens je zwangerschap.
Linda magazine
Ik ben al jaren fan van het blad van Linda de Mol, Linda magazine. Het grote pluspunt van het blad vind ik dat er altijd interessante verhalen te lezen zijn en er prachtig beeld te bekijken is. Een van de redenen dat ik het blad zo leuk vind is omdat er zoveel herkenbare artikelen in staan. Linda doet er alles aan om haar content zoveel mogelijk te laten baseren op de 'gewone' vrouw en juist wanneer er bekende Nederlanders worden geïnterviewd wil ze hen zo gewoon mogelijk over laten komen. Ik denk dat Linda magazine daarom zo'n succes is. Eigenlijk vind ik het jammer dat dit blad maar eenmaal per maand uitkomt, omdat ik me er echt uren mee kan vermaken. Ik lees ieder artikel, iedere recensie en ieder interview. Kopje thee erbij, een reep chocolade naast me en met een dekentje op de bank; perfect!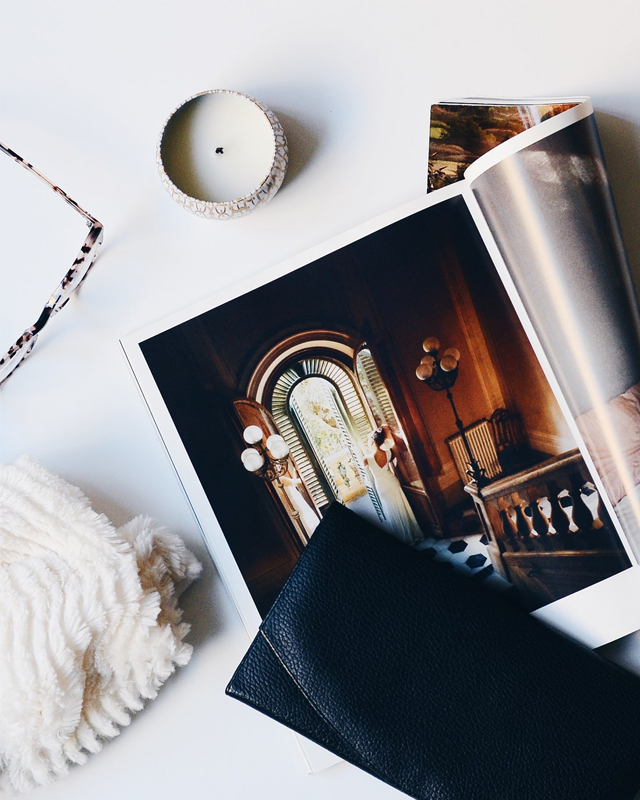 Proefabonnement op Telegraaf
Omdat ik natuurlijk niet genoeg heb aan een maandelijkse issue van één magazine heb ik tijdens mijn vorige zwangerschap een proefabonnement genomen op de Telegraaf. Deze krant is voor mij een van de meest uitgebreide kranten van Nederland. Ik lees de krant namelijk niet alleen om actuele artikelen en nieuwtjes maar ook voor de achtergrondverhalen en ter vermaak. Bij Proefabonnementkrant.com kun je de Telegraaf voor een paar weken uitproberen om te kijken of het wat voor je is. Voor mij was dit de vorige keer dé uitgelezen periode om deze krant te testen. Ik had iedere dag iets te lezen wat ik daadwerkelijk vast kon pakken, ik blijf een fysieke krant toch fijner vinden dan een online krant op je tablet of laptop. Daarnaast ben je helemaal up to date wat betreft het nieuws én lees je de leukste artikelen omtrent showbiz, media en fashion.
Flow magazine
Totaal iets anders dan Linda magazine of de Telegraaf: Flow magazine. Tijdens mijn eerste zwangerschap ben ik erachter gekomen dat ik eigenlijk gek ben op knutselen. Volgens mij maakt het niet uit hoe oud je bent voor een potje creativiteit. Flow zorgt er iedere keer weer voor dat je naast leesvoer ook iets te dóen hebt. De ene keer zit er een knutselwerkje bij waarmee je een persoonlijk boekje samen kunt stellen, de andere keer kun je vragen over jezelf beantwoorden en weer een andere keer ga je aan de slag met kleurpotloden. Deze volwassen versie van eigenlijk een soort kleurboek maakt me heel blij. Het fijnste vind ik dat je echt even met je hoofd ergens anders bent dan bij de kwaaltjes van je zwangerschap; Flow zorgt echt voor afleiding en dat vind ik heel erg prettig.
Welk leesvoer kan jij aanraden tijdens een zwangerschap? Waar word je blij van en wat komt er bij jou bijvoorbeeld echt niet in? Laat het me weten!