In september vorig jaar verhuisden we naar ons droomhuis en inmiddels wonen we hier alweer een half jaar met heel veel plezier. Op het moment dat we gingen verhuizen wist ik één ding zeker, er moest een nieuwe bank komen. Onze vorige bank hadden we al een behoorlijke tijd en was nodig aan vervanging toe. De kussens waren helemaal doorgezakt, er zaten vlekken in de stof en inmiddels vond ik de bank ook niet meer zo mooi. Mijn zoektocht naar een nieuwe bank begon direct na het tekenen van het koopcontract van ons nieuwe huis en het heeft best een tijdje geduurd voordat ik dé perfecte bank vond. Gelukkig wist ik wel heel goed waar ik op moest letten bij het kopen van een bank en daarom heb ik hieronder een aantal tips waar je op moet letten bij de aanschaf van een bank…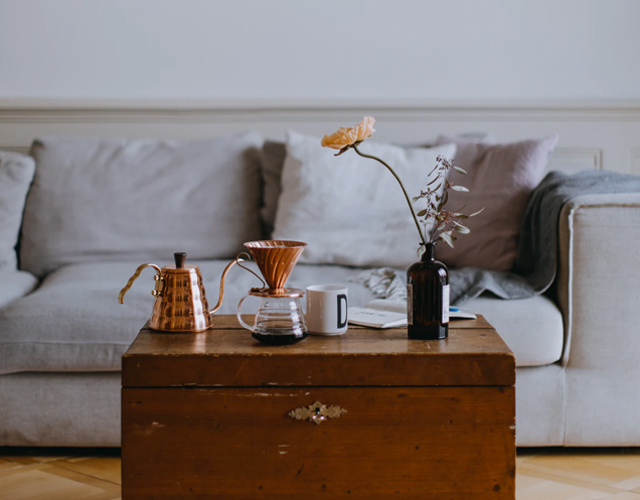 Waar komt de bank te staan?
Het is heel belangrijk om van te voren te bepalen waar de bank in huis komt te staan. Daarnaast is het ook slim om te bedenken hoeveel ruimte je voor de bank hebt en hoeveel personen moeten erop zitten? Allemaal vragen die je jezelf moet stellen voordat je de zoektocht naar dé perfecte bank start. Het is ook handig om een tekening te maken van je woonkamer en daarbij verschillende soorten banken te tekenen zodat je met behulp van je tekening kunt schuiven met de banken voor de ideale opstelling.
Ben je trouwens van plan om een hoekbank te kopen, dan is het ook heel goed om even na te denken of de hoek links of rechts moet komen. Er zijn vast en zeker wel eens mensen geweest die daar geen rekening mee hebben gehouden en uiteindelijk een hele onlogische indeling hebben in hun woonkamer door de verkeerde keuze.
Je hebt natuurlijk allerlei soorten banken, van normale zitbanken tot aan grote hoekbanken. Een leuke tip trouwens, bij Goossens wonen & slapen kun je terecht voor een heleboel verschillende zitbanken en zo kun je er ook prachtige hoekbanken kopen. In mijn zoektocht ben ik ook meerdere malen op hun website uit gekomen omdat ze een heel mooi en divers assortiment hebben.
Welke stof kies ik?
Wij hadden in ons vorige huis een stoffen bank en alhoewel ik dit prachtig vind, praktisch is het zeker niet met twee kleine kinderen en een hond. Daarom is het van te voren heel belangrijk om goed na te denken over de materiaal van de bank. Stoffen zoals velvet, wat nu een hele grote trend is, is natuurlijk prachtig maar totaal niet praktisch wanneer je een groot huishouden hebt met jonge kinderen en/of huisdieren.
Gelukkig heb je tegenwoordig genoeg stoffen voor op de bank die geïmpregneerd kunnen worden om de stof optimaal te beschermen tegen vlekken. Mocht je bijvoorbeeld een glas drinken over de bank knoeien dan blijft de vloeistof op de stof liggen en trekt het niet direct in de bank, super fijn! Ook zie je nu heel veel banken die gemaakt zijn van eco-leer. Dit is een mix van leer (restafval ) en een synthetische stof wat "goed" tegen vlekken kan en kun je eventueel ook laten impregneren voor extra bescherming.
Afgezien van de praktische afwegingen qua stof, is de type stof ook heel bepalend voor de uitstraling van je bank. Een leren bank met een glanzende finish geeft een vrij koele look aan je interieur, terwijl een bank met een natuurlijke stof juist wat meer warmte toevoegt aan je interieur. Ook zeker iets om rekening mee te houden.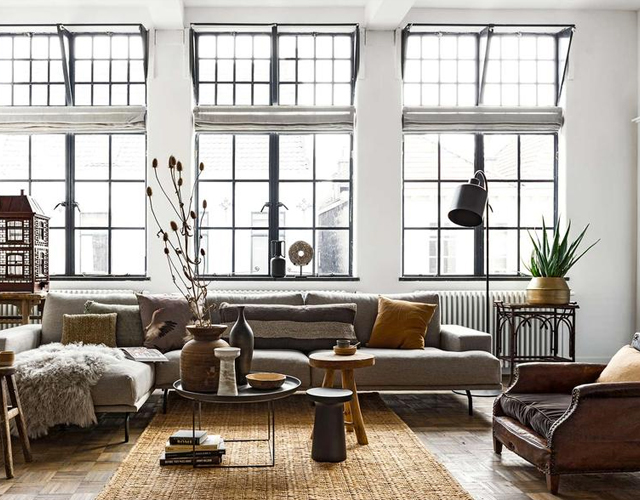 De juiste zitcomfort
Bepaal ook zeker van te voren wat je qua zitcomfort wilt. Wil je namelijk een bank waar je heerlijk op kunt relaxen, neem dan een bank met een diepe zitting en zachte kussens waar je lekker op kunt ploffen. Nadeel is vaak wel dat de kussens minder goed hun vorm vasthouden en dat oudere mensen meer moeite hebben om op te staan wanneer ze eenmaal zijn gaan zitten. Daarom kun je ook kiezen voor een actieve zitbank, deze banken hebben vaak een wat kortere zitgedeelte en wat meer stevige kussens.
Ook is het heel belangrijk om rekening te houden met je eigen lengte. Wanneer je wat kleiner bent dan is het belangrijk om een bank te kiezen met een wat kortere zitting, het is namelijk niet fijn om met je voeten boven de grond te bungelen. En hetzelfde geldt uiteraard ook voor personen die wat langer zijn, kies dan juist voor een lange zitting. Bepaal deze dingen van te voren en ga ook vooral naar een fysieke woonwinkel toe zodat je veel verschillende soorten banken kunt uitproberen, dat is namelijk de enige manier om erachter te komen of een bank voldoet aan je zitcomfort eisen.
Voor welke stijl kies je?
Ten slotte is het ook nog heel belangrijk om de stijl van je bank te bepalen, wat natuurlijk heel erg afhangt van de stijl die je mooi vindt en al in huis hebt. De stof van de bank is, zoals ik al eerder aangaf, ook heel bepalend voor de stijl van de bank. Maar hiernaast is de model van een bank ook heel bepalend. Houd je van een landelijke en gezellige sfeer, ga dan voor een mooie leefbank met losse kussens en comfortabele leuningen voor ultieme gezelligheid. Vind je de Scandinavische stijl heel mooi, kies dan een bank die wat 'ranker' oogt en op hoge poten staat. Een bank met dit model geeft een mooie moderne en luchtige touch aan je interieur. Hou je van modern en strak, kies dan ook een strakke bank in bijvoorbeeld een opvallende kleur of materiaal zodat de bank direct in het oog spring.
Hopelijk heb je wat aan de bovenstaande tips bij het uitkiezen van dé perfecte bank. Mocht jij nog handige tips hebben die te pas komen bij het kopen van een bank, laat dit dan vooral hieronder bij de reacties weten.