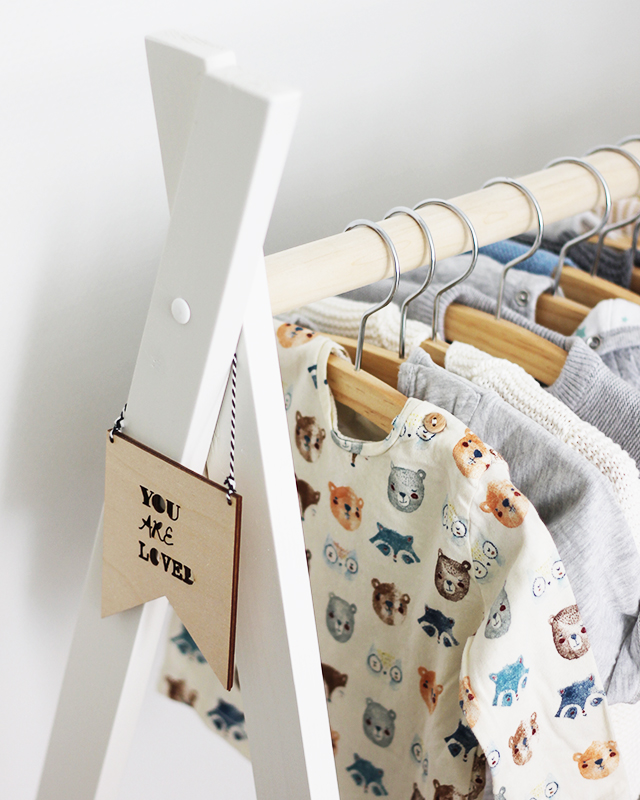 Nu ik zwanger ben van onze tweede kindje ben ik weer bezig met het kopen van spulletjes voor de uitzet. Dit is natuurlijk aanzienlijk minder dan bij een eerste kindje, toch moet je ook voor de tweede spullen aanschaffen. Daarnaast is dit natuurlijk ook gewoon heel leuk en hoort het erbij (nesteldrang enzo). Op het internet kun je heel veel lijstjes vinden, sommige zijn heel uitgebreid en bepaalde lijstjes zijn juist weer heel minimaal. Maar wat zijn wat mij betreft echt de musthaves, wat "moet" je echt aanschaffen?
Hydrofiele doeken
Zonder deze doeken kun je gewoon niet. Je gebruikt hydrofiele doeken overal voor, niet alleen om je kleintje mee af te drogen. Ze zijn namelijk ook super handig als spuugdoek, slabber, voor op het matras onder het hoofdje, op het aankleedkussen, in de maxi-cosi (kindjes kunnen hier soms wat in gaan zweten), als wikkeldoek etc. etc. Emre is inmiddels 17 maanden oud en nog steeds gebruik ik ze volop, goede investering dus! Ik vind trouwens de hydrofiele doeken van Hema & Jolein erg fijn.
Overslagrompertjes
Als je voor het eerst je pasgeboren baby'tje aankleed is dit best spannend. Alles is zo klein en teer en vaak vinden ze omkleden ook niet zo heel erg leuk. Daarom vind ik een overslagrompertje heel prettig in gebruik. Je hoeft deze romper niet over het hoofdje te trekken en je krijgt de armpjes wat gemakkelijker in de mouwtjes. Ik vind de overslagrompers van Hema, Zara, H&M en Zeeman erg fijn.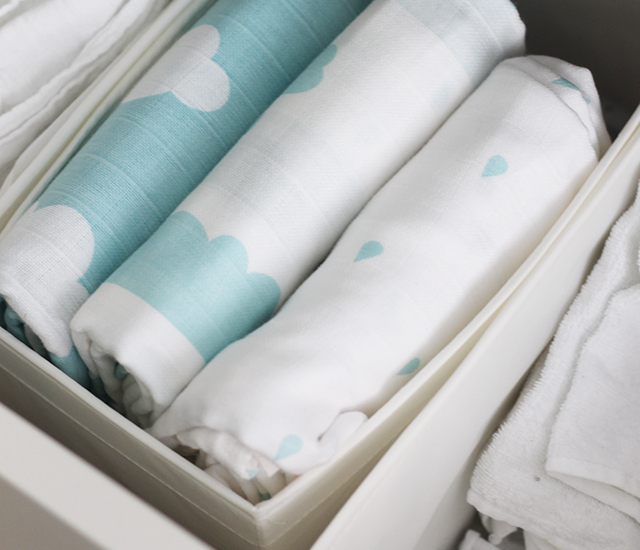 Sock ons
Ze moeten eigenlijk nog sokjes uitvinden die bij je kleintje aanblijven. Ik weet nog toen Emre net geboren was dat alle sokjes uitvielen en ik minimaal 10 x per dag opnieuw z'n sokken aandeed. Daarna krijg je de fase dat je kindje z'n voetjes ontdekt en dan is niks leuker dan sokjes proberen uit te trekken, gevolg koude voetjes. Daarom kreeg ik van mijn moeder 'Sock ons', dit zijn sokjes die je over de sokken aan kunt trekken en wat lekker strak zit. Ze zien er misschien niet heel charmant uit maar praktisch zijn ze wel!
Wikkeldoek
In het begin heeft een pasgeboren baby moeite om z'n lichaamstemperatuur op peil te houden, daarom is een wikkeldoek een echte musthave. Je kunt hiervoor een badcape gebruiken, bijvoorbeeld van Hema of Koeka maar je hebt ook echt speciale wikkeldoeken van veel verschillende merken zoals; Jolein, Prenatal, Puckababy en Childhome. Een wikkeldoek gebruik je misschien niet heel lang maar zijn later ook wel handig als dekentje voor bijvoorbeeld mee in de auto.
Co-sleeper
Emre heeft bijna een jaar gezellig op onze slaapkamer geslapen. Eerst in een klein wiegje en rond de 5 maanden in z'n ledikant. Wij hadden dus geen co-sleeper maar bij baby nr 2 willen we dit zeker wel aanschaffen. Ik gaf borstvoeding en mijn man haalde Emre altijd uit z'n bedje en hij moest meerdere keren per nacht opstaan. Dit is gewoon niet zo heel handig en wij wisten direct voor de volgende willen we sowieso een co-sleeper. Ik kan ons kindje dan naast mij leggen en wanneer hij gevoed moet worden kan ik hem zo naar mij toe schuiven, en ben ik klaar dan leg ik hem zo weer terug in z'n bedje.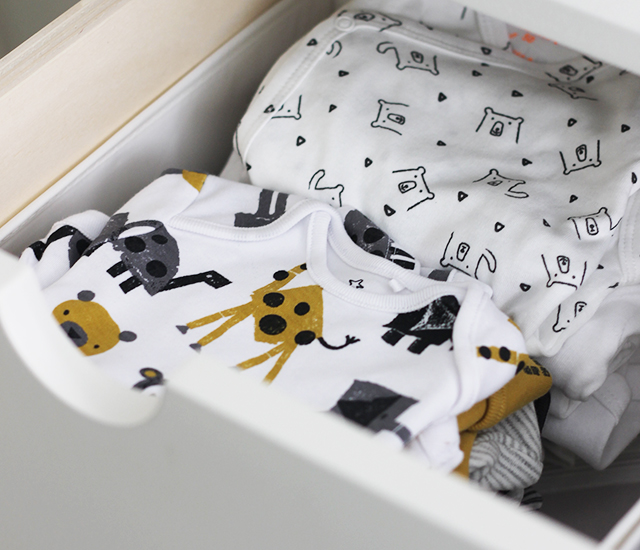 Kinderwagen met adapter voor de maxi-cosi
Ook dit hadden wij niet bij Emre maar willen we nu wel aan gaan schaffen. Wij hebben natuurlijk al een mooie kinderwagen en je kunt losse adapters kopen voor de maxi-cosi. Je kindje valt namelijk vaak in slaap in de auto en als je dan aankomt op plaats van bestemming moet je je kindje wakker maken om over te leggen in de kinderwagen. Het is dan veel gemakkelijker en fijner voor je kindje als je gewoon de maxi-cosi op het onderstel kan klikken zodat je baby'tje ongestoord verder kan slapen.
Speciale droogrek voor flesjes
Ook al gaf ik borstvoeding, ik heb ook heel veel gekolfd zodat mijn man ook flesjes kon geven. Je moet flesjes in het begin heel vaak uitkoken en natuurlijk ook iedere keer afwassen. En omdat je het al heel druk hebt met zo'n kleine, is het super handig als je ze na het uitkoken niet hoeft af te drogen maar dat je ze gewoon aan de lucht kan laten drogen. Hier heb je speciale droogrekjes voor waar je de flesjes en spenen op kunt leggen zodat dit net wat sneller gaat. Merken zoals; Avent & Prenatal hebben deze in het assortiment.
Dit waren mijn tips wat betreft must haves voor je uitzet. Ik ben heel benieuwd of mede moeders deze tips met mij delen en mocht je zelf nog een goede tip hebben, laat deze dan zeker hieronder in de comments achter.