Zoals jullie wel weten inmiddels ben ik dol op het shoppen van kinderkleding, dit doe ik graag en misschien nét wat te vaak (vooral als je het aan mijn man vraagt). Maar niet alleen kleding, ook accessoires zoals, mutsen, sjaals, schoenen en regenlaarzen vind ik heel leuk om te kopen. Ik vind het heerlijk om online te zoeken naar leuke en hippe accessoires om de outfits van Emre en Milas mee af te maken. En nu de herfst officieel is begonnen en de dagen korter en kouder aan het worden zijn is het ook echt wel weer tijd om winterse accessoires aan te schaffen. Inmiddels heb ik alles alweer in huis en hebben de kindjes nu heerlijke gevoerde laarsjes om lekker mee in de plassen te stampen. Ook kocht ik voor beide een muts en sjaal voor wanneer het echt koud wordt. Zij zijn voor dit seizoen in ieder geval voorzien.
In mijn online zoektocht kwam ik de meest leuke dingen tegen en gezien ik "maar" twee kinderen heb, zag ik eigenlijk te veel leuks en kan ik uiteraard niet alles kopen, want aan één muts, één sjaal en één paar laarzen hebben ze natuurlijk genoeg. Maar wat ik wel kan doen is deze leuke accessoires natuurlijk met jullie delen en hieronder heb ik de allerleukste voor jullie verzameld…
Leuke hippe mutsen
Het kopen van mutsen vind ik trouwens altijd erg leuk om te doen. Dit komt vooral omdat ik de meest schattige varianten tegenkom, van gebreide mutsen met oortjes tot aan stoere beanies. Bij Jayno.nl hebben ze trouwens hele leuke mutsen in het assortiment, zeker de moeite waard om even een kijkje te nemen en ik weet wel bijna zeker dat je daar een mooie muts kunt scoren voor je kleintje.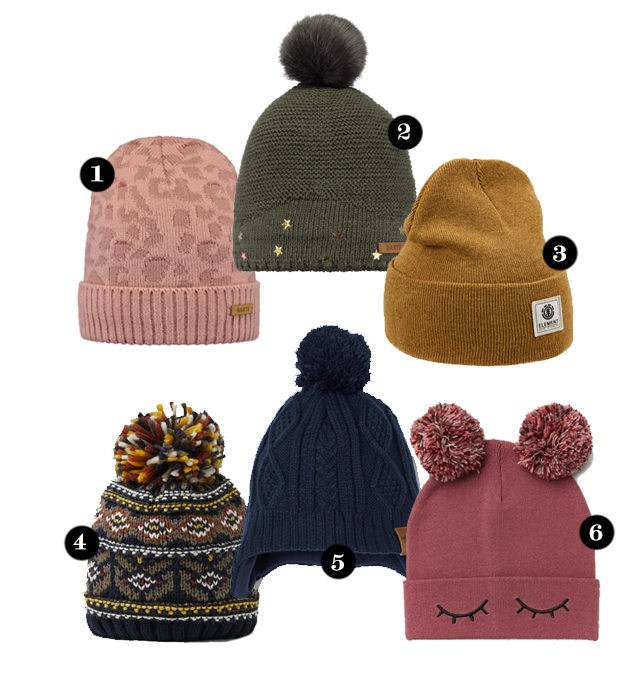 1. Jayno.nl €24,99 / 2. Jayno.nl €24,99 / 3. Zalando €17,99 / 4. ZARA €9,95 / 5. H&M €6,99 / 6. Lindex €9,99
Een mooie sjaal om het mee af te maken
Ik vind het altijd wel heel erg leuk om bij de muts een bijpassende sjaal te zoeken, bijvoorbeeld in hetzelfde patroontje of van dezelfde materiaal. Maar het is ook wel leuk om te mixen en matchen door bijvoorbeeld te kiezen voor twee verschillende kleuren die goed bij elkaar passen en een sjaal maakt een buitenoutfit ook helemaal af.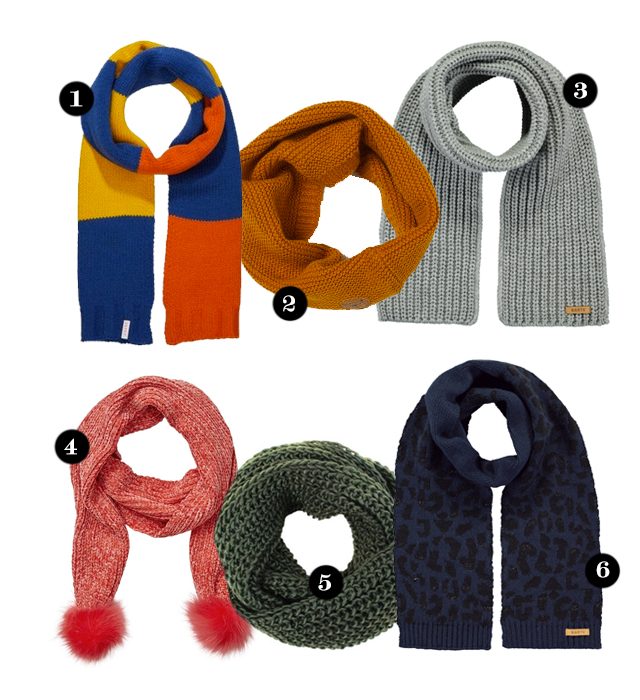 1. Esprit €19,99 / 2. H&M €5,99 / 3. Jayno.nl €24,99 / 4. Hema €14,- / 5. Lindex €9,99 / 6. Jayno.nl €24,99
Leuk gevoerde regenlaarzen voor warme en droge voeten
Met het regenachtige weer vind ik regenlaarsjes het meest praktisch. Niet alleen voor het buitenspelen, maar ook als we aan de wandel gaan of bijvoorbeeld wanneer Emre naar de peuterspeelzaal gaat. Voor het najaar kies ik eigenlijk altijd voor laarzen die gevoerd zijn zodat de voetjes lekker warm en droog blijven. Omdat de meeste kinderen best vaak regenlaarzen dragen wil je dat het er wel leuk uitziet toch? De laarsjes die ik hieronder heb verzameld mogen zeker wel gezien worden!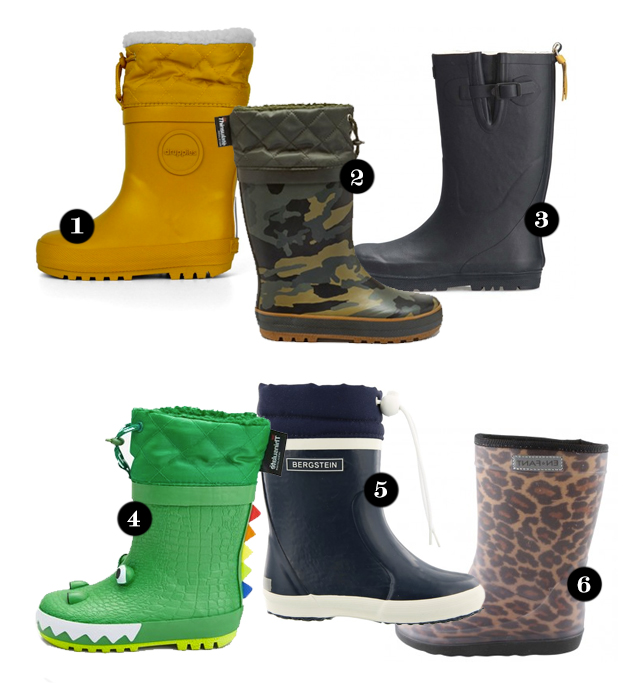 1. Druppies €39,99 / 2. Next €18 tot €23,- / 3. Aigle €45,- / 4. Next €20,- / 5. Bergstein €39,99 / 6. Enfant €49,95
Ik ben heel benieuwd wat jij van de bovenstaande kinderkleding accessoires vindt? En vind jij het ook leuk om te shoppen voor accessoires en wat zijn jouw favoriete adresjes?