Met ruim 2500 artikelen online op mijn blog is er genoeg te lezen en heb ik ook over heel veel verschillende onderwerpen geschreven. Veel van deze artikelen worden nog steeds gevonden via Google, maar ik kan mij ook voorstellen dat trouwe lezers deze artikelen al lang zijn vergeten of ze überhaupt nog nooit hebben gelezen. Speciaal voor deze lezers leek het mij leuk om af en toe een repost te doen van een artikel die in het verleden ook al heb gepubliceerd heb. Dit lijkt misschien een beetje luiigheid van mijn kant maar dat is niet het idee erachter. Ik ga informatieve artikelen reposten, artikelen met inhoud waar je echt wat aan kunt hebben en waar je tips uit kunt halen. Bijvoorbeeld alles over veilig zonnen of zoals het onderstaande artikel, tips voor make-up tijdens de zomer. Soms zal ik het artikel wat aanpassen of aanvullen met nieuwe inhoud en tips, mocht ik dit nodig vinden.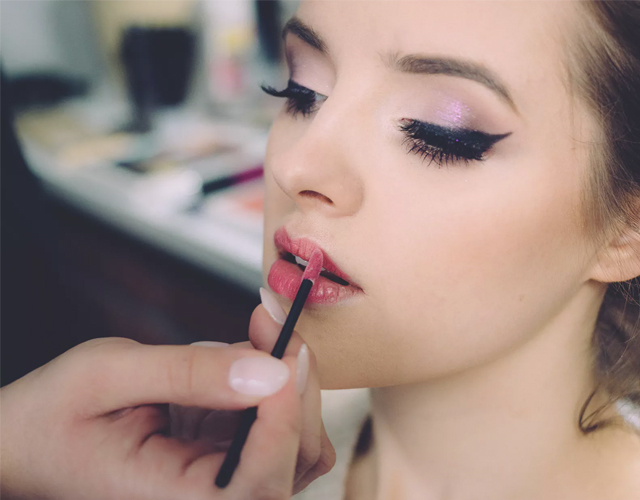 Hieronder tips voor make-up tijdens warm zomerweer, want zoals je weet staat de zomer voor de deur en tegenwoordig worden onze zomers steeds langer en warmer. Deze tips kun je dus vast en zeker goed gebruiken!
Als het heel warm is dan is goed drinken een must. Niet alleen voor je lichaam maar ook voor je huid en ook al drink je voldoende, het is toch goed om tijdens een warme dag een dagcrème te gebruiken die je huid voorziet van extra vocht. Het beste is om te kiezen voor een product waarop staat 'vochtinbrengend' en het liefst niet een té vette crème. Gebruik ook een product waar SPF in zit, zo wordt je huid direct beschermt tegen de zon. Naast dat het smeren van een dagcrème goed is voor je huid helpt het ook mee om je make-up er stralender uit te laten zien.
Inmiddels zijn er veel primers verkrijgbaar in verschillende prijsklasse. Een primer is echt een onmisbaar product in de zomer. Het zorgt ervoor dat je foundation beter aan je huid hecht en nog belangrijker, je foundation zal minder snel van je gezicht afsmelten. Gebruik een primer vooral op de vette gedeeltes van je gezicht.
Ga je lekker een dagje zwemmen en wil je graag wat make-up op je gezicht? Gebruik dan een waterproof foundation. Er zijn veel verschillende verkrijgbaar, merken zoals; Coverderm, MAC, Lancome en Vichy hebben waterproof foundations in het assortiment. Deze foundations zijn overig ook heel geschikt als je snel zweet in je gezicht.
Mocht je snel zweten in je gezicht, en dus snel gaat glimmen, zorg dan dat je 'blotting papers' bij je hebt. Deze handige papiertjes bevatten absorberende bestanddelen die zorgen voor een snelle opname van overtollig zweet & talg. Een blotting paper gebruik je al deppend, op die manier blijft je make-up ook perfect zitten.
Om je make-up nog meer longlasting te maken kun je als laatste stap je huid voorzien van een laagje poeder. Je gezicht krijgt hierdoor een matte finish en daarnaast zal je foundation minder snel van je gezicht afglijden. Ik gebruik het liefst de Prep & Prime Transparent Finishing Powder van MAC, dit product geeft een subtiel effect en voel en zie ik niet op mijn huid.
En wil je echt helemaal zeker zijn dat je foundation niet van je gezicht smelt, gebruik dan als allerlaatste een fixeer spray. En een bijkomend voordeel, een spray is ook nog eens heerlijk verkoelend. Ook lekker om tussendoor te doen.
Wil je ook graag je ogen voorzien van make-up? Gebruik dan vooral een waterproof mascara. Ook al ga je misschien niet het water in, als je zweet kan je mascara ook afgeven op je oogleden en onder je ogen. Door te kiezen voor een waterproof mascara voorkom je dit. Ook een primer onder je oogschaduw is tijdens de hitte aan te raden, het zorgt ervoor dat je oogschaduw net beter blijft zitten en dat de oogschaduw minder in de plooitjes gaat zitten. Een poeder oogschaduw is voor de zomer net wat meer geschikt dan bijvoorbeeld een creamy oogschaduw.
Er zijn tegenwoordig heel veel meiden en vrouwen die hun wenkbrauwen bijtekenen. Omdat je natuurlijk niet wil dat na een tijdje je wenkbrauwen halverwege je gezicht hangen, kun je voordat je ze bijtekent wat primer aanbrengen op de huid onder de haartjes.
Dit waren mijn tips om ervoor te zorgen dat je make-up tijdens een warme zomerdag perfect blijft zitten. Heb jij ook nog tips?